Team Report
World Baseball - The Czech Republic Distinguishes Itself in World Baseball Especially in the Young Age Groups
3/2/2015

By Hirokazu Yokoo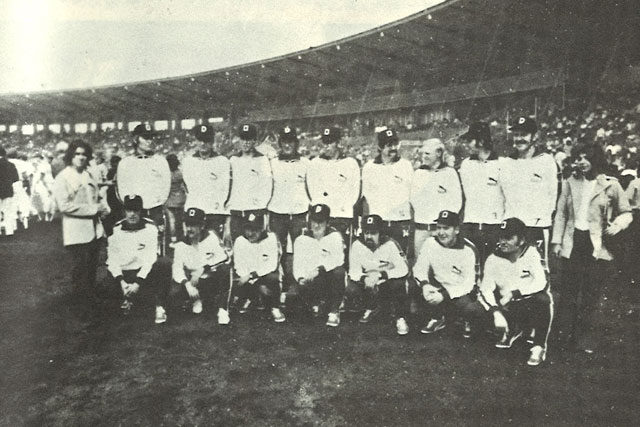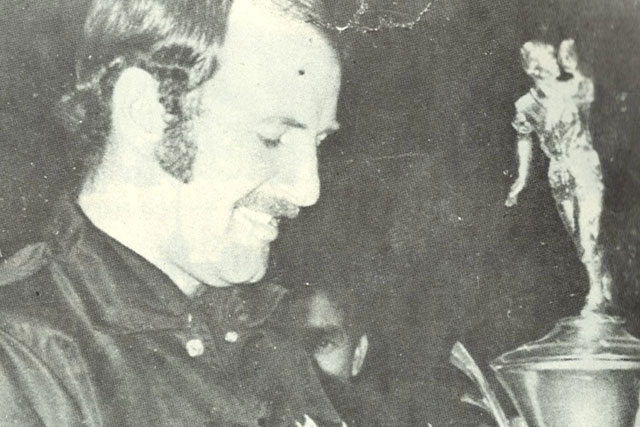 When it comes to sports in Germany, you first of all think of soccer. Last year the country won its 4th World Cup victory. After that, there are motor sports, tennis, cycling, gymnastics... And in winter sports in general as well Germany ranks among the best in the world. The country produces great athletes in many areas of competition. So it's a pity that baseball is a minor sport there. Even so, pitcher Edwin Jackson (Chicago Cubs) and infielder Jeff Baker (Miami Marlins) are among those players active in the Major Leagues (MLB) who are originally from Germany. If you go back a bit, infielder Mike Blowers played for Hanshin in 1999. Also, until last year, Ron Gardenhire served as manager for the Minnesota Twins. One thing these men all have in common is that they were born on American army bases in Germany and migrated to the US. You can't talk about the history of German baseball apart from its connection to America.
One explanation for the birth of German style baseball, Schlagball, in the 1890's is that it took its original form from English cricket and changed into a type of baseball. After all, however, it's probably more likely that the starting point for German baseball was influence from America because of World Wars I and II. Actually, Americans working on US Army bases in Germany have contributed a lot to the development of German baseball.
After World War II, Germany was divided into east and west and baseball became common in West Germany. Even at the European Baseball Championship they were 3rd in the 2nd championship in 1955 and were the runners-up at the 4th championship in 1957, so they occupy a strong position in Europe. West Germany also fought its way to 3rd place at the 12th European Baseball Championship in 1971 and, the next year, in 1972 they appeared in the 20th Amateur World Series. Incidentally, this was the first championship to which Japan sent a representative team, so Japan and Germany started together on the path of world class championships. Next, in 1973, the first purpose built baseball stadium was erected in Germany and a Japanese representative team composed of amateurs was invited to the inaugural game. At this time the leading player, Claus Helmig, and the chairman of the West German Baseball Federation, Richard Kalmus, together tried to build up good cooperation with countries like the US and Japan and took great pains to grow German baseball into a world class organization.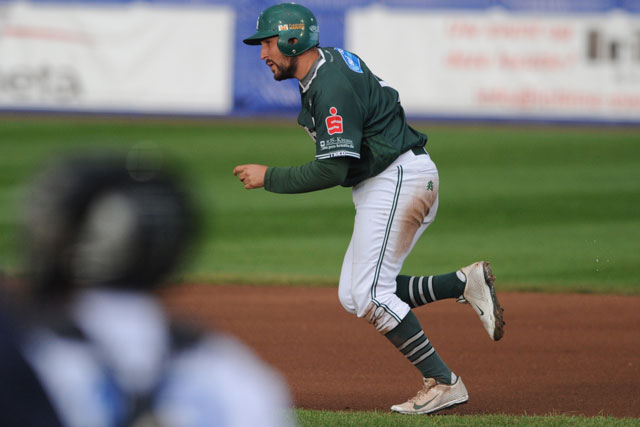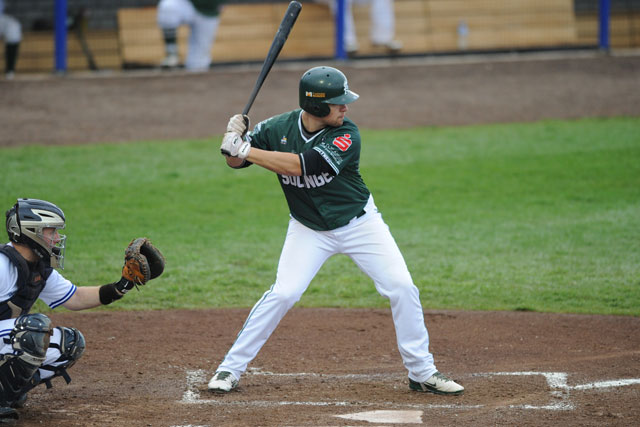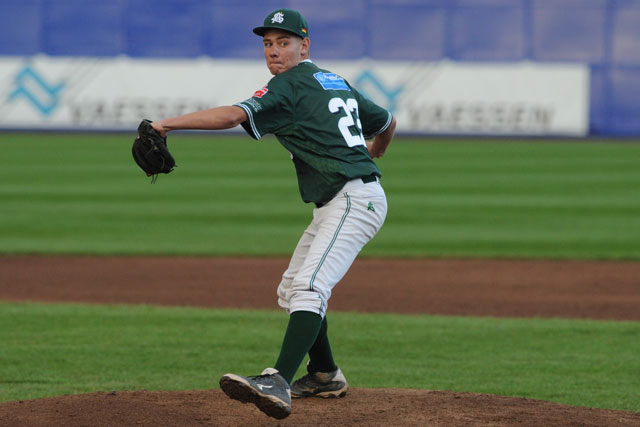 In 1984 the Bundesliga was established in the form of a domestic league. At present, 15 teams in two regional divisions (north and south) in Division I and 14 teams in two regional division in Division II have joined the league. They play league games from April to July on weekends in a home and away double round robin system. Representative of the league is Buchbinder Legionaere whose home stadium is Armin-Wolf-Arena Regensburg, situated in the southeast of Germany. It is the premiere baseball stadium in the country and was the stage for the 2012 WBC qualifier. At the center of the team are heavy hitting third baseman, Ludwig Glaser, and shortstop, Matt Vance, a good all around offensive and defensive player. Both are seasoned players in their late 20's who have a lot of experience playing as representatives. Another player who stands out is Wolfgang Reitter, a tall southpaw. They respond well to the loud cheers of fans and have gotten striking results. Also, with the rental car company Buchbinder Autovermietung as their sponsor, they have broadcast regular club games on the internet which has gained them popularity. They are also financially stable and have many many players registered in the lower branches of their organization. Legionaere's rival in the Southern Division are the Mainz Athletics, established in 1988. One team member is Jan-Niclas Stoecklin who has come to Japan as a European representative and has grown into an ace level player. He is tenacious in offense and defense as games develop. In addition, in the Northern Division the Solingen Alligators can be proud of their high level of play. A combo that is the driving force behind the teams is Andre Hughes, a lefty with superb control, and the swift footed good hitter who plays in the outfield, Moritz Buttgereit. Both are 30 years old, have experience as representatives and played in the European Cup last year. Even though the Alligators beat Nettuno BC in a 7 inning called game in a league match, because some players had to withdraw during the tournament due to work commitments, what followed was a string of defeats. There are players on the team like 24 year old Markus Stryczek who are making steady progress but there is a big difference in real ability between the regular and reserve players. With this inferiority in players the only pitchers that appear are ones that add to the problem. Given that situation, 15 year old Justin Ballmann, who is usually active on the youth team, has drawn a lot of attention for his bright future. After this tournament he appeared as a German representative at the 2nd 15U World Cup held in Mexico in August. In the first round against Japan he took the mound as a relief pitcher and has continued to improve steadily while gaining experience on the world stage.
Ballmann says, "Once I turn 18, I will take part in the MLB European tryout."
There are players that brighten the eyes like Ballmann in the youth league. There is also a good program for fostering new talent in each of the teams in the lower organization and they have a cooperative relationship with the MLB. It seems certain that the number of players who go to America will increase. Their idol is the Cincinnati Reds' Donald Lutz. He started playing baseball at 15 and went through the MLB European Academy. This left hand hitting outfielder signed a contract with the Reds in 2007, moved up step by step from the rookie levels and, in 2013, was promoted to the Majors. In the two years up to last year he appeared in 62 games and there are high hopes for him to make great strides in the future.
So for the mid to long term the Bundesliga is raising players to enrich its ranks. Before that, will the German representatives also make rapid progress? In 2007 at the World Baseball Final Qualification for the Beijing Olympics they were 6th out of the 8 teams that appeared and, in 2009, in the preliminary round of the 38th IBAF World Cup they won against China in a called game. So they are making their presence known little by little and will be able to appear in the 3rd WBC Qualifier. A German team with minor league players added was able to force Great Britain and the Czech Republic to withdraw from called games but was overwhelmed by Canada and so was not able to move onto a bigger stage. However, looking at the way they fought in the European Baseball Championship last year, if they gain more depth in the class of players they field, the day may not be far away when Germany is able to play on an equal footing with Italy or the Netherlands. Many of the German players are strongly built and show surprising dexterity. I'm going to pay attention to how they play over the next ten years.
Latest Article