Summary
"Hikari TV 4K Global Baseball Match 2015 Samurai Japan vs. Europe" - Event Overview
3/26/2015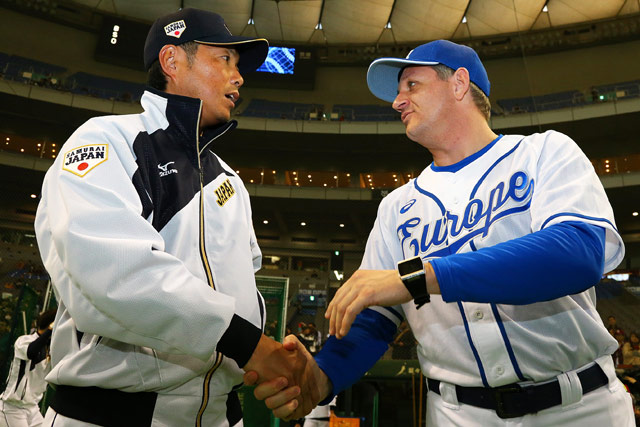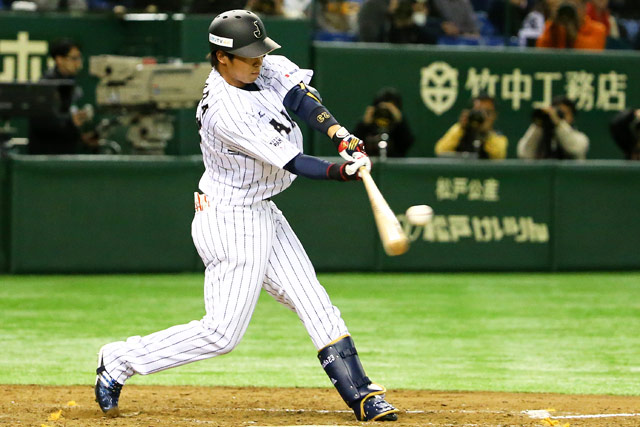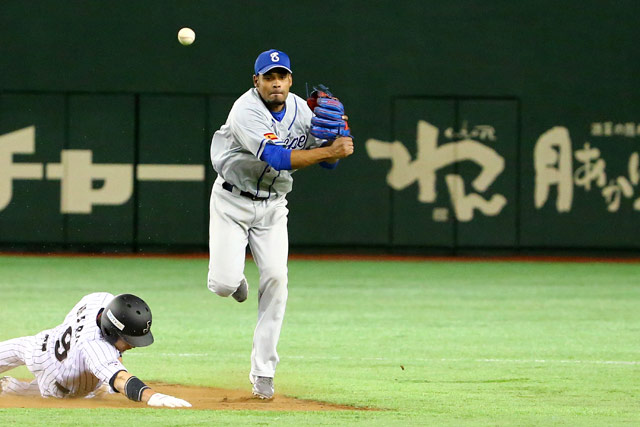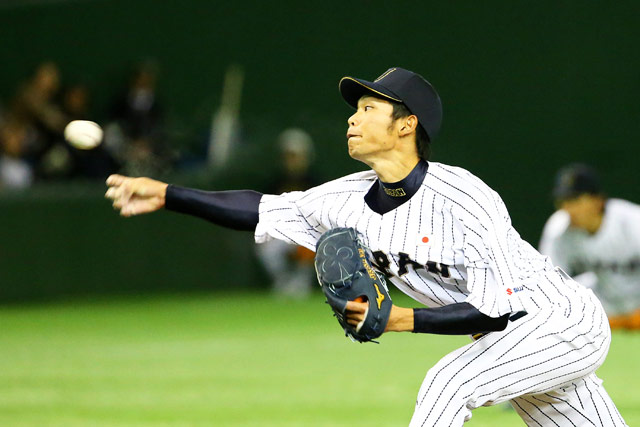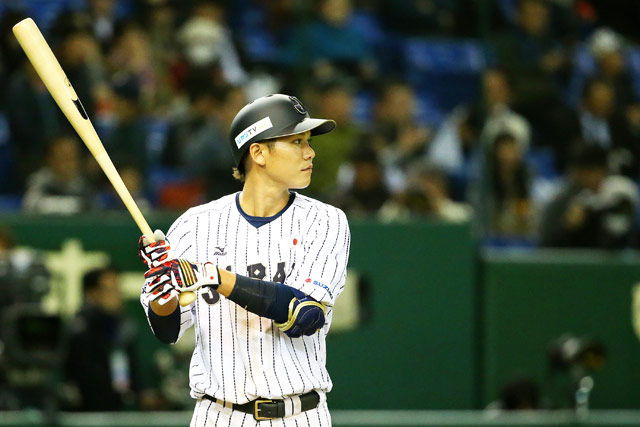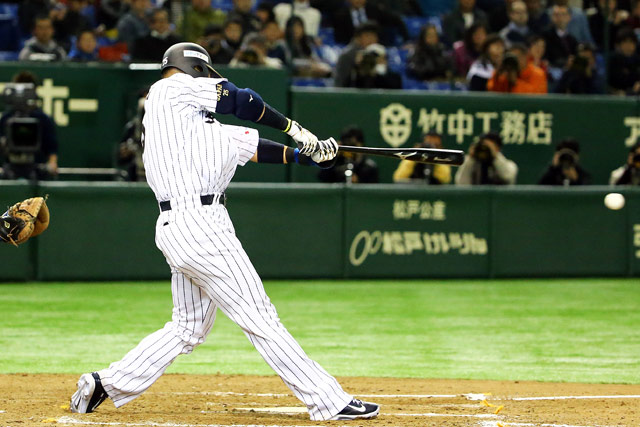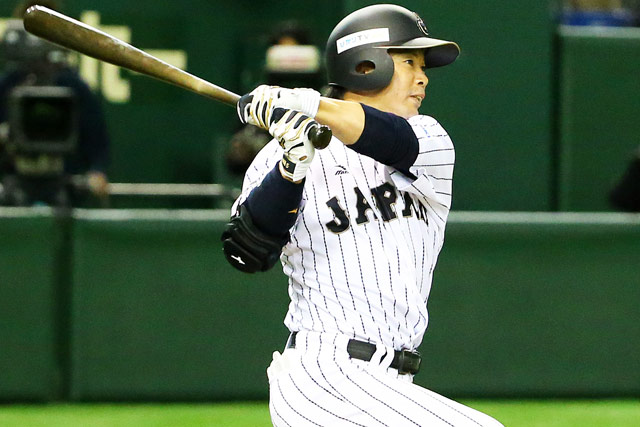 Finally the 2015 Pennant Race is about to begin!
The 2015 Pro Baseball season starts tomorrow. The Samurai Japan top team members, including those who just went up against All-Euro, will be returning to their home clubs for a thrilling race to the pennant. Poised on the threshold of the Premier 12 this fall, this season will be a battle and audition for the players seeking to represent Japan.
Offense and defense issues revealed in the 1 - 1 effort.
March 10th, 11th – "Hikari TV 4K Global Baseball Match 2015 Samurai Japan vs. Europe" held at Tokyo Dome. In Game 1, Samurai Japan came from behind to win the game 4-3, but in Game 2, All-Euro took the lead and Samurai Japan lost 2-6.
Younger players like Yoshitomo Tsutsugo (Yokohama DeNA), Tetsuto Yamada (Tokyo Yakult) and Hayato Sakamoto (Yomiuri Giants) were called along with Yuhei (Tokyo Yakult) and Katsuki Matayoshi (Chunichi) called up for Samurai Japan for the first time. Everyone showed some active play, but over the two games, some issues on offense and defense also became clear.
As for batting, 16 hits for 6 runs over two games. The batting "lineup" did not really string together and it took some time for the engine to get running. Without a lot of information on the opposition's pitchers, Manager Hiroki Kokubo offered, "I didn't really give any orders regarding hitting in these two games." Concerning the coming Premier 12, he said that overall team unity will be more necessary than individual ability. "When an unusual pitch is thrown or if there is movement on the fastballs, the batter will have to watch the ball longer. Which means, they would have to hit opposite-field drives or towards center field. So I'll have to keep in mind the possibility of giving orders like that as team policy."
He also brought up some issues on defense. "We didn't work as a team in the places where we had to." Looking back on the loss in Game 2 and defense in the bottom of the third, "Starter Takahiro Matsuba (Orix) had a rough time, but the lead taken by the runner on second right before those three runs was very big. It's the manager's fault for not trying a pick-off play with the team at that time. The pitcher was in trouble and nobody on the field, including the catcher, came up with the idea that we should do something to help. That's something we'll have to really work on the next time we get together." Mr. Kokubo explained the importance of intricate team play in short battles and must-win international tournaments.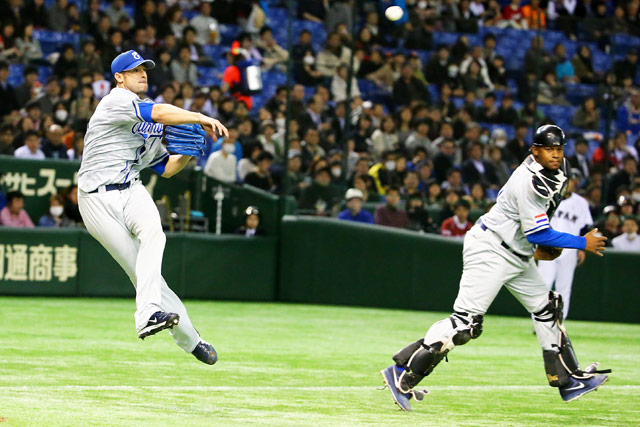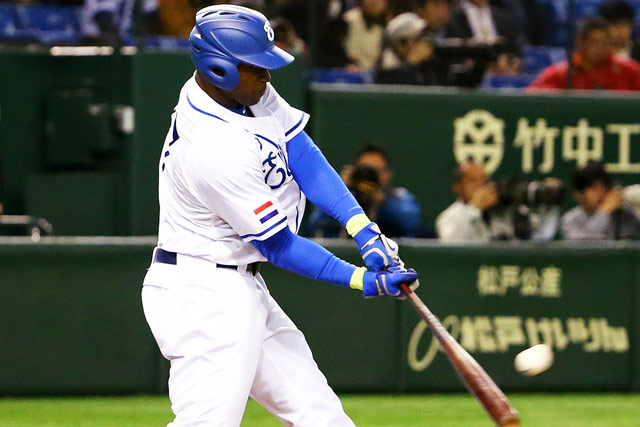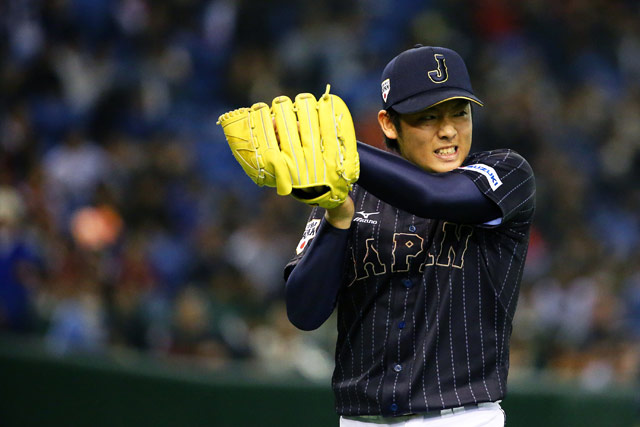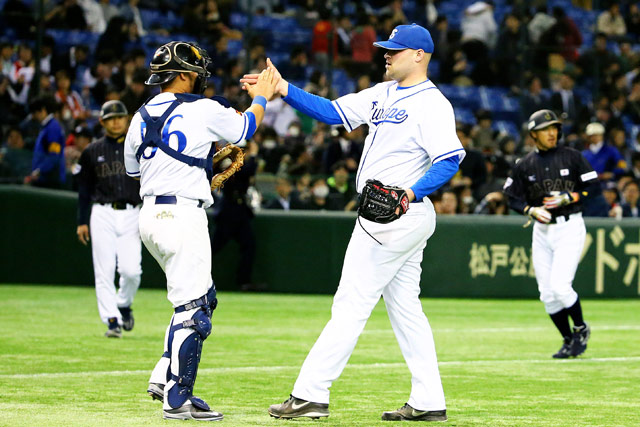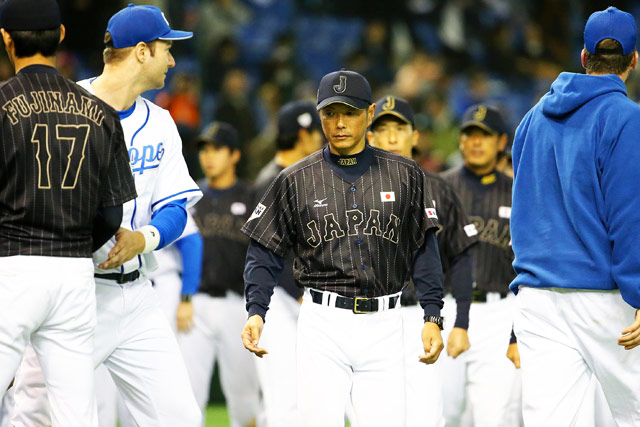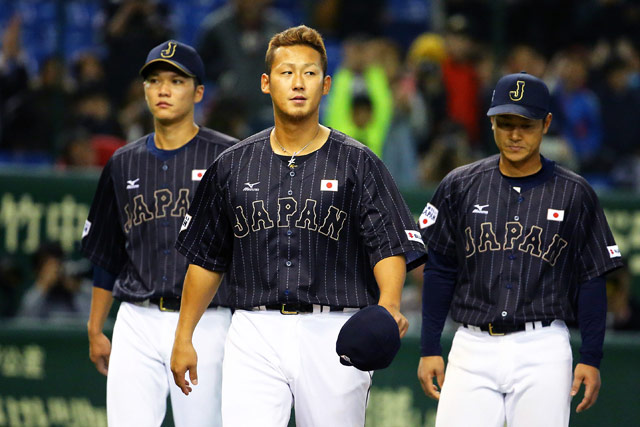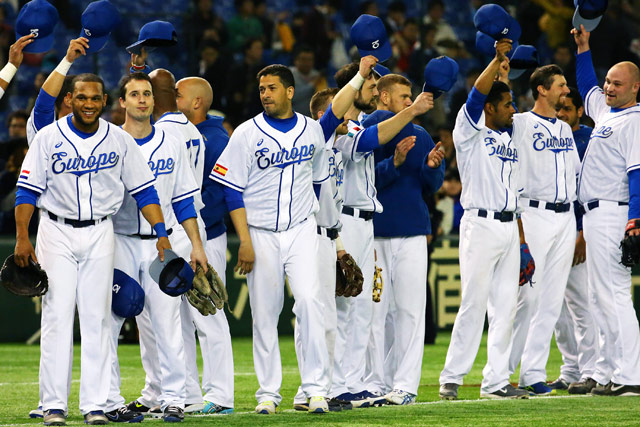 To regain the title of "World Champion"
Naturally the Samurai Japan players are not exactly pleased with their results (1 win – 1 loss) this time around. After the loss in the second game, Captain Motohiro Shima (Tohoku Rakuten) explained his own "fighting stance" with a fierce look in his eyes. "We won through last fall's Japan-US Game, so maybe a lot of us, myself included, felt that we would just go ahead and win these two games, so I was lax too. From this loss today, I myself realized that going up against the world will not be easy, and as far as I could see from the players at the post-game meeting, each one of them had the same expression on their faces. We lost today, so I feel like we'll all tighten up looking to the Premier 12 in the fall.
Samurai Japan stood atop the world for two tournaments in a row, under Manager Sadaharu Oh in the 1st WBC in 2006 and under Manager Tatsunori Hara in the 2nd WBC in 2009. But in 2013's 3rd WBC, under Manager Koji Yamamoto, they lost in the semi-finals. Japan has never been champions in the Olympics when baseball was an official event, and it has been removed from the competition list for the 2012 London Olympics and 2016 Rio de Janeiro Olympics. The passion of the past, and even the memory of being "best in the world", seems to have faded. That is one more reason expectations are high for the Premier 12 (held in Japan and Taiwan from Nov.8th-11th) set to open this November. It is an excellent setting for Samurai Japan to regain their title as No.1 in the world.
"As for issues, not functioning as a team in short-term situations is a reality. We have to confirm things better, not just hitting or not hitting, but the defensive plays and moving together as a team." On March 11th, Manager Kokubo tried to reaffirm his grip on the situation. His main job for now will be selecting players during their race to the pennant. Also, he indicated new points for improvement, namely "lefty pitchers" and "right-hitting fielders." These are things he noticed thanks to the loss. Kokubo's Japan continue their push towards the fruits of the autumn harvest to come.
[an error occurred while processing this directive]
Latest Article