Game Report
2-6 Defeat Against All-Euro in Game 2. Competition Ends with 1 Win, 1 Loss
3/11/2015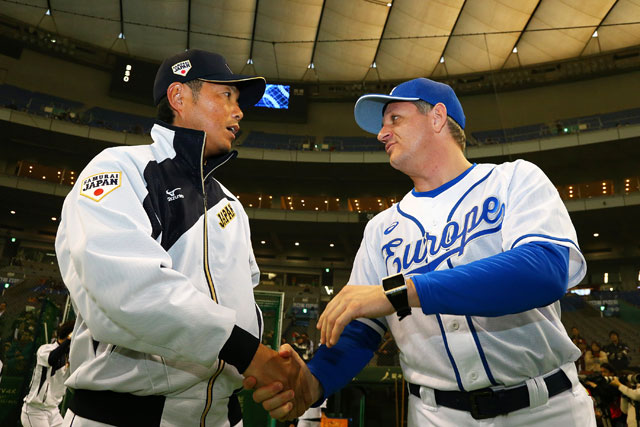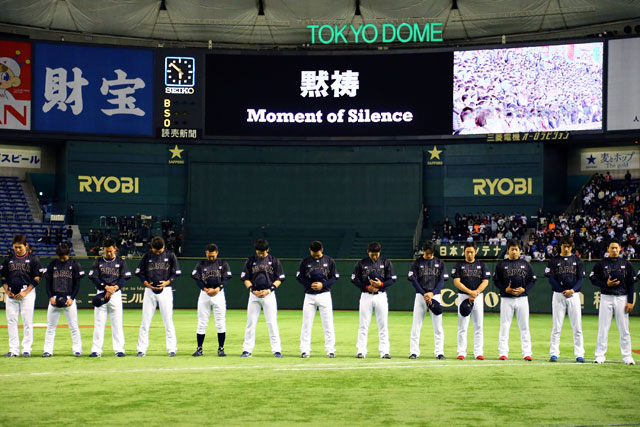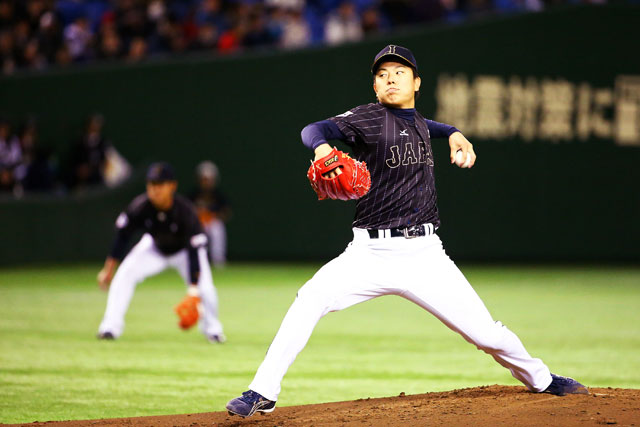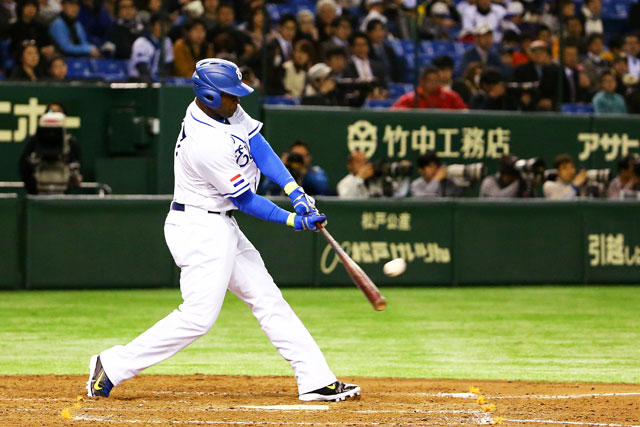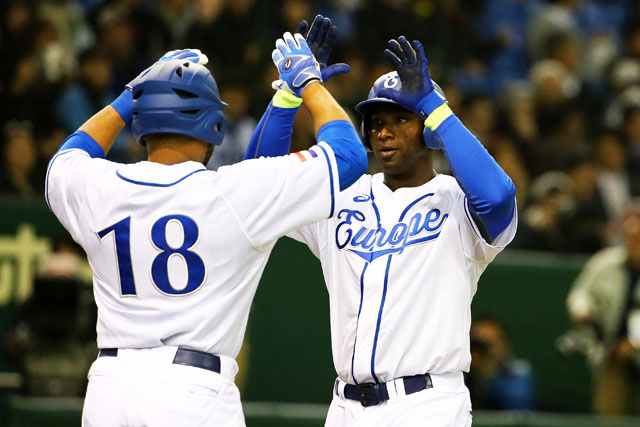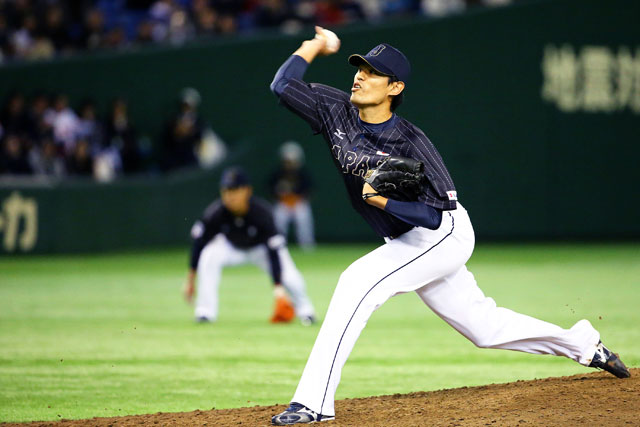 The second game of the "Hikari TV 4K GLOBAL BASEBALL MATCH 2015: Samurai Japan vs. All Euro" was held on March 11th (Wed) at Tokyo Dome, and Samurai Japan lost to All Euro 2 to 6, ending this competition with one win and one loss.
This game began with two southpaw pitchers, Markwell (Netherlands) and Takahiro Matsuba starting on the mound. At the bottom of the second, the lead-off fourth batter Sams (Netherlands) walked on four balls, and with one out and a runner on first, the sixth batter, Chiarini (Italy) hit a run-scoring double across the third base line, and with two outs and a runner on second, the eighth batter Ochoa (Spain) hit a run-scoring double across the right line, pulling ahead by two points. Then in the bottom of the third, with two outs and runners on first and second, the fifth batter De Caster (Netherlands) hit a three-run homer into the left-center field stands, taking a five-point lead in the early innings.
For Samurai Japan, in the top of the sixth, Tetsuto Yamada (Tokyo Yakult) recovered one run with a solo homerun to the right of the center field screen, and with one out and runners on second and third, Ginji (Tohoku Rakuten) scored another run with an infield grounder. However, Manager Hiroki Kokubo said, "The batting lineup wasn't very well connected." Despite sending out their lead-offs in the seventh and eighth innings, these innings ended with no runs scored, and in the bottom of the eighth, Yuki Matsui allowed a sac fly which widened the gap even more. Samurai Japan made a total of eight hits, more than All Euro's six, but they could not get enough runs against their opposing four pitchers, and the game was set at two to six.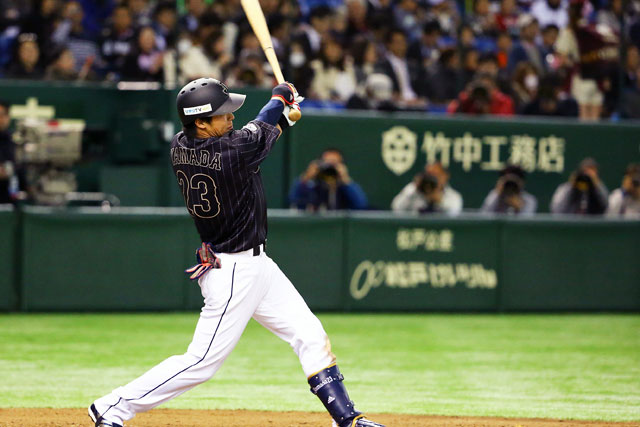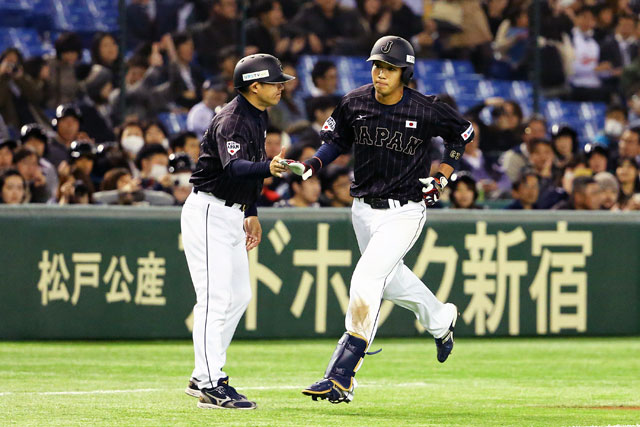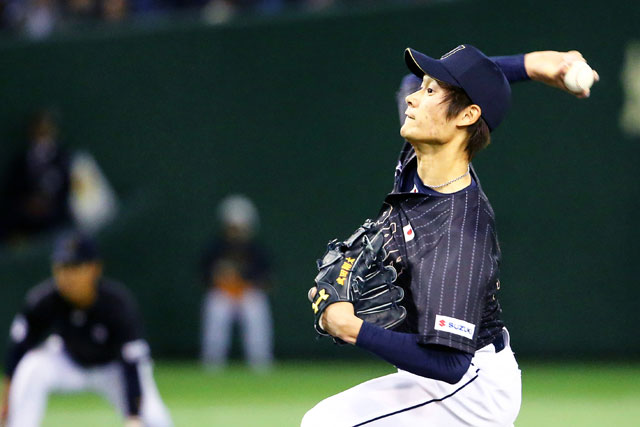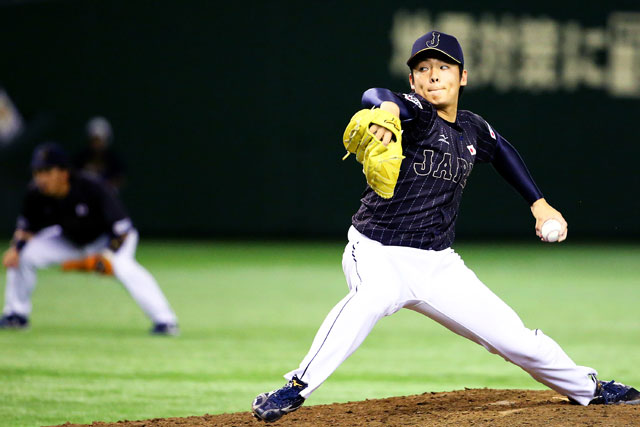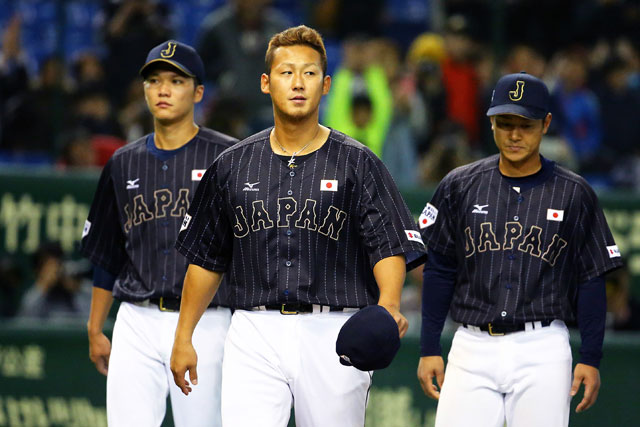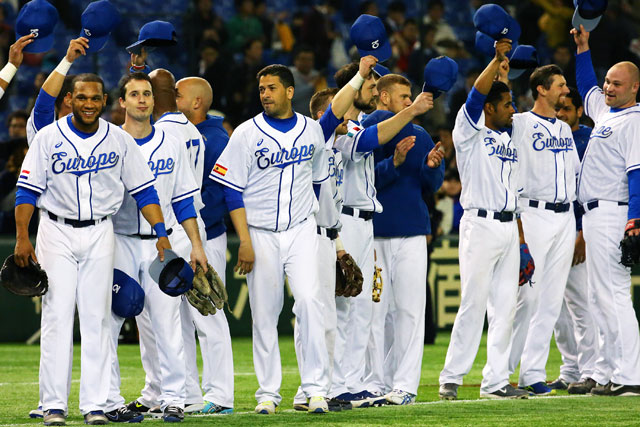 This was also a meaningful game, in that it was a charity match for the Great East Japan Earthquake of March 11th. Manager Kokubo stated, "This is a special day not just for baseball, but for Japan. We played with the intent to win, and to play in a way that would give people courage. There are a lot of little things we have to reflect on concerning the game, but we honestly just wanted to win today. It's very upsetting." Likewise, Motohiro Shima (Tohoku Rakuten) said, "We wanted to win today, no matter what" with a tinge of regret, and apologetically stated, "Honestly, I made some mistakes myself." However, he spoke words of determination towards the "real game" in November, saying, "After losing today, I can pull myself back together and look ahead to the season, and I think I can pull myself together and fight in the "Premier 12" this autumn."
Meanwhile, Coach Steve Janssen of All Euro, who successfully claimed revenge for the night before, praised the team, saying, "There were a lot of parts that were hard to adjust to in these two games, but we had good results in the end. Everyone gave a good performance today. The defense was good, and the batting lineup got hits at the right times. We had a very good game." De Caster, who made the winning three-run homer, said with a smile, "I feel very good. I'd like to reunite the All Euro team if I have the chance."
Latest Article