Roster Announced
Katsuo Hirata takes over as manager of the Samurai Japan 21U mixed pro-am team
6/30/2014

The Japan National Baseball Team "Samurai Japan 21U" will appear in the "1st IBAF 21U World Cup" starting November 7, 2014 in Taiwan. Katsuo Hirata and Kiyoshi Toyoda have been chosen as manager and pitching coach respectively.
The 21U World Cup is a new tournament to be held this year for mixed pro-am teams(i.e. college and non-professional corporate players). Eligible players must be 21 and under(born after 1993).
It is planned that there will be one coach from a college team and one from a non-professional corporate club.
24 players will be chosen in the beginning of October. After training camp at the end of October, the team will leave on November 5th (Wednesday) for Taiwan, where the tournament is to be held.
About the Samurai Japan 21U manager(Profile of Katsuo Hirata)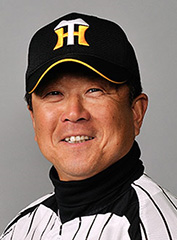 date of birth
July 31, 1959(54 years old)
Baseball career
Kaisei High School, Nagasaki - Meiji University
Hanshin Tigers(1982-1994)
Hanshin Tigers Coach(1994-2001)
Hanshin Tigers Head Coach(2004-2006)
Hashin Tigers farm team manager(2007-2010,2013-present)
Katsuo Hirata comments
It's a great honor as well as a big responsibility to be chosen as the magager of the Samurai Japan 21U team. As a mixed pro-am team, these charming young players carry the future of Japanese baseball and with them I'll do my best to reach the top of world baseball.
About the Samurai Japan 21U pitching coach(Profile of Kiyoshi Toyoda)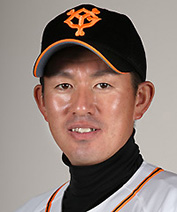 Date of birth
February 2, 1971(43 years old)
Baseball career
Suzuka High School-Doho University
Seibu Lions(1993-2005)
Yomiuri Giants(2006-2010)
Hiroshima Toyo Carp(2011)
Yomiuri Giants farm team coach(2012-present)
Kiyoshi Toyoda comments
Soon, I will take over as pitching coach for the Samurai Japan 21U team. I'm very happy but also nervous to meet these players who have so much potential for the future. Of course this is my first time coaching not only the national team but also a pro-am mixed team. I feel the responsibility of each ball, the weight of each ball, and want to contribute to the success of Samurai Japan.
About the 1st IBAF 21U World Cup
Sponsor
International Baseball Federation(IBAF)
Tournament Dates
November 7(Friday)- November 16, 2014(Sunday)
Location
Taichung, Taiwan
Number of players
24 players
Eligible players
Players born after 1993
* As for players born in 1991 or 1992, up to 3 will be allowed in the "over age" category.
Schedule
| | |
| --- | --- |
| Player selection | Beginning of October |
| Training camp | October 30 (Thursday)- November 4th(Tuesday)(Outskirts of Kanto)scheduled |
Latest Article